"Let readers see everything, but don't tell them anything."
—— Ernest Hemingway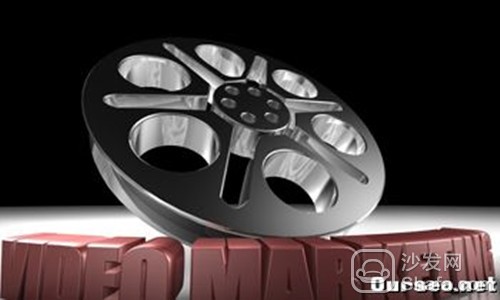 Let them see and say nothing. This is the simplest and most practical experience a storyteller can learn. As more and more marketers focus on the content of storytelling, we must keep this old saying in mind—but it's easy to do it and it's easier said than done.

Fortunately, today's marketers are using video to focus on people's watching. Video is the best way to quickly attract the attention of the audience. It is a simple form of presentation, powerful storytelling, and is impressive, not only for the enjoyment of the audience, but also for the marketing staff to quantify the effect.

Now, the buyer will do some research online before contacting the seller. Therefore, how to attract the attention of potential customers has become more important than ever. We must eliminate all kinds of interference, attract customers through content, bring them joy and inspiration, and let them understand our business and corporate culture.

Some people say that the data state the facts and the stories peddled the products. In storytelling, there is no better medium than video.

Recently, most marketers have begun to use video to enhance the influence of the website, but few people use video as a strategic investment to enhance the effectiveness of marketing programs. Now, the situation will change.

1. Video playback will be one of the most compelling marketing methods on the web

How do we know that viewers prefer video content? Many investigations and studies have also confirmed this conclusion.

According to Invodo's survey, if it is a video, 65% of viewers will watch more than three-quarters. Switching to a text file can achieve such a high readership that it is enough for any marketer to take notice. In addition, more than 70% of marketing professionals said that video conversion rate is higher than any other media.

Video content is becoming a necessary means to increase clickthrough rate and digital conversion rate, and it has also begun to attract the attention of marketers.

In short, video playback has become one of the most compelling ways of marketing on the web.

In 2015, the video will become an integral part of email marketing, content marketing, social networking, search engine optimization (SEO), and demand generation programs, and will help marketers improve daily marketing effectiveness while enhancing brand affinity and customer relationships .

2. Video analysis tools and attribution analysis will dominate

The data-driven marketing approach is all the rage, and the new marketing technology can track the digital interaction of online users and measure the effectiveness of marketing programs. In 2015, this trend will continue because marketers want to gain deeper insights from the marketing system to increase the effectiveness of marketing.

As video plays an increasingly prominent role in the marketing mix, video analytics tools will become crucial and valuable.

Today, the capabilities of modern video marketing platforms go far beyond the viewership statistics. Marketers can obtain in-depth analysis and insights such as actual audience viewing, average video exit rates, and the value each video has in tapping customers and generating revenue.

Whether the number of viewers measures success or not will be gone forever, and the target audience of each video and the actual role the video plays in completing the marketing and sales targets will be replaced.

3, video will become a strategic tool to identify customers and identify customers

Video can be an effective tool for mining customers. Adding an email window at the beginning of the video or attaching a customer information sheet at the end of the video can help you create a new customer base that meets your requirements and is interested in your content. These customer information can be directly tied into the address book in the marketing automation and customer relationship management system, providing a customer base that can be traced back to the actual viewing of your online video content. Marketers are now beginning to take advantage of this feature, and in 2015 the application of this feature will be more extensive.

However, what is more attractive is how to use the data viewed by the video to better score, classify, and identify customers.

By tracking the video watching behavior of potential customers, you can better understand what the hottest customers are and increase the rate of conversions. As the role of video in website and content marketing programs becomes more and more important, the tracking of video interaction activities will be indispensable.

More importantly, you can now track the time that an individual user actually watches the video, allowing you to treat customers who watch only 10 seconds and customers who watch the video from start to finish.

Only video provides a reliable way to track what customers actually watch, and in 2015, marketers will begin to take full advantage of these data analysis and insights.

4. More video analytics tools will be part of marketing automation and customer relationship management

Although more than 70% of marketers say that the video conversion rate is higher than that of other types of content, only less than 10% of people actually use video analytics tools to improve the recognition and recognition of customers. As more and more marketers use video to attract viewers, they will soon want to start collecting video analytics tools in their marketing automation and customer relationship management platforms to turn data into results.

This is an important step in maximizing the role of video, enabling marketers to fully understand how potential customers interact with brands through multiple channels through purchasing behavior, and also enables marketers to understand video-based customer excavation, channel development, and revenue growth. The impact.

At this time, marketers will know if they say too much and people see too little.

Recommended installation sofa butler, download address: http://app.shafa.com/