In the past November, video sites have vigorously released their 2015 strategic layout. In addition to copyright and self-produced programs, as in previous years, as the focus of promotion content, combined with some recent cooperation in the capital market, Tencent, Youku Tudou and Iqiyi began to surface some new games this year, such as the fan economy. The box market after the radio and television standardization is expected to become an important carrier to promote fan payment. Although there are still some distances from profit, there is no doubt that major video sites have begun to use fans as a breakthrough point to seek differentiated and self-made content and tap the potential of paid services.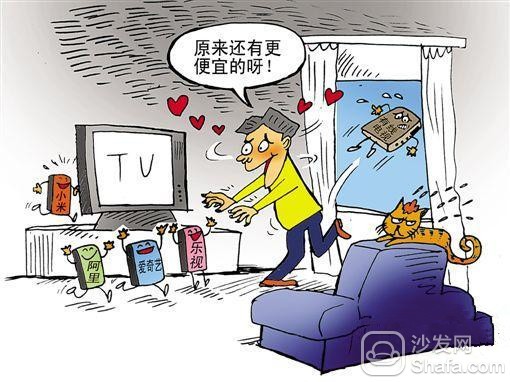 Video site continues to force hardware devices
Earlier this year, the State Administration of Radio, Film and Television issued a series of increasingly severe "reorganization orders" for Internet TV boxes. From requesting to stop the TV programs provided in the box from time shifting and viewing functions, to ordering the closure of download channels for various types of video APP and video aggregation software and Internet browser software, letting the outside world think that the TV box has become an exhibition in the video company's showroom. Products.

However, the position of major video sites in recent days has made the TV box back to everyone's perspective. On November 12, Xiaomi announced that it was investing millions of dollars in Youku Tudou; a week later, Millet again announced a strategic investment of US$300 million in iQiyi.

According to Gong Yi, the CEO of iQiyi, Xiaomi hardware helps iQiyi to expand on the mobile side. He believes that the two sides will conduct in-depth cooperation in the areas of content, technology, and products, especially mobile Internet. Xiaomi's layout on hardware can help him increase market share.

"Internet TV is another important area for SARFT to strengthen supervision this year. In the future, smart TV will become the mainstream of video viewing."" Wang Jian, Tencent's video editor, was on December 2nd at the Tencent Video V Vision Conference in Guangzhou. The reporter stated that the OTT market has brought opportunities for diversification of business models, and the clear policy is beneficial to the long-term development of the industry.

It is estimated that there will be approximately 50 million units of domestic smart TVs and boxes nationwide next year. The space and opportunities for the commercialization of smart TVs are far greater than those of PCs and mobile phones. "One of our priorities next year will be the development of OTT services (referring to the provision of various application services to users via the Internet), seizing the opportunity of OTT emerging markets, and advancing the overall layout through active cooperation with licensees and hardware manufacturers, including Boxes and other services," Wang Juan said.

This reporter learned that, although not yet officially listed, Tencent's video box has been produced and the partner is Hikvision. As we all know, Hikvision is a leading provider of video products and industry solutions, with industry-leading independent core technologies and sustainable R&D capabilities, relying on highly competitive audio and video technologies and products to build micro video applications, Fluorite cloud video service platforms such as micro-video service platforms and Internet series products have introduced cloud storage services and are gradually becoming video content service providers. The cooperation with Hikvision will help improve the layout of Tencent video in hardware and software.

From differentiated content to fan payment

Sun Zhonghuai, vice president of Tencent, told reporters that large screens have more impact on video advertising, and that the maturity of the billing and billing system will foster users' payment habits, such as multi-player sharing, interactive games, and e-commerce in home application scenarios. Commercialization has much more space and opportunities than PCs and mobile phones.

In addition to the simple pursuit of users, the 2015 video site has placed more emphasis on the pursuit of user quality, especially for fans who have paid ability.

You Yong, chairman and CEO of Youku, stated that the cooperation with Xiaomi is centered on the fan economy, and Xiaomi's fan economics and fan system will be fully connected with Youku's self-made programs. Tencent video, but also gradually try to use the outbreak of OTT to support the start of the fan payment business.

On August 31st, Zhang Huimei's "Paranoia" concert hosted by Tencent Video was the first to launch a global free online concert, with only 6,000 offline viewers and over 1 million online viewers; September 27 On the same day, Tencent Video exclusively broadcast lively Karen Mok's "Post-Mao" concerts, eventually breaking the industry record on key indicators such as the number of viewers, user interactions, the fastest breaking of 500,000 users, and ticket bookings.

Would you be willing to spend 180 yuan to buy a "mountain ticket" that can't see the star's face, or spend 30 yuan watching a high-definition live concert? According to Wang Juan, in 2015, Tencent Video will further expand the "Live Music" program. Top stars such as Li Zongsheng, Jolin Tsai, Rain, and EXO will sing in succession, with a high-density launch of 50 concerts throughout the year, including 24 top-level concerts. It will allow users to have close contact with superstars. It is worth noting that Tencent joined hands with Ali and Ping An on the 19th of last month to jointly invest in Huayi Brothers, a domestic film and television company. If you can make use of Huayi Brothers' rich artist resources, it will add more imagination to Tencent's self-made programs. space.

Recommended installation sofa butler, download address: http://app.shafa.com/