On December 24, CEO Yu Rongjian of Dingfan Digital Technology Co., Ltd. of Guangzhou visited the "AsiaOTT People of the Year" interview. Yu always stated that the Internet is free and open. This is a non-operational trend. The country's relevant management agencies adopt policies and other measures to rectify this market, which is conducive to the standardization of this market. OTT must be the Internet in the future and the future based on OTT. The products or smart hardware should be multifunctional and all-in-one, and smart music set-top boxes will be a trend.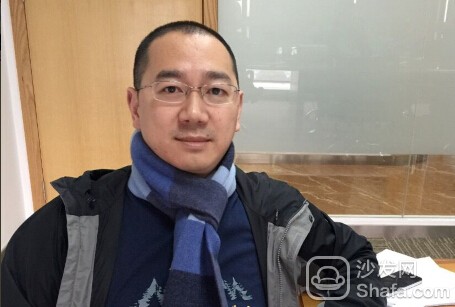 Pictured: Guangzhou Ding Fan Digital Technology Co., Ltd. CEO Yu Renjian
First, the policy of the Directorate General is conducive to the clean-up of the market - it will not be affected as a tripod.

In 2014, the policy of the SARFT continued to tighten, and it was a small blow to some box manufacturers.

Regarding the policies of the SARFT, Yu always stated that the Internet is free and open. This is a non-operational trend. The relevant state management agencies have adopted policies and other measures to rectify this market, which is conducive to the development of this standardized market, and there are regular channels of operation. In terms of manufacturers or service providers, they are actually welcome to the General Administration of Directorate or related departments to carry out market supervision.

Yu always believes that truly outstanding enterprises will not be plagued by some rogue companies that are not qualified. Enterprises must do things in accordance with the laws and regulations of the country. Their prospects must be better than many enterprises that do not have legal content authorization or legitimate network access authorization. There is more room for appreciation.

According to Mr. Yu, despite the tightening of the policy of the General Administration of Administration in 2014, the network set-top box of DVB has not been affected. Because Dingfan is solely engaged in music, policy has little impact on its content operations. Secondly, DVB's new products are only launched at the end of the year. Its music products are still relatively popular and have not been affected so far. However, in the overall view of Yu:

"As for his requirements for third-party broadcast control platforms and what requirements, since the market level is the same, if everyone does this, it will not have much impact on me because it is not a difference, not that you can do live broadcasting. He cannot To live broadcast, this does not exist, then since everyone is the same, then everyone at the very least in the video is the same starting line, to see everyone's added value and experience to the customer, who will do better."

Second, the biggest reason for the decline in terminal sales - the user's spending habits have not completely changed

According to the data of China's Internet (OTT) TV market development status and forecast analysis report (2014 edition), it is estimated that by the end of 2014, the cumulative market size of China's Internet (OTT) TV set-top box terminal products will reach around 40 million units, and the Chinese Internet (OTT) TV The cumulative market size of TV terminal products will reach around 60 million units, but it is still far from reaching this level.

For this actual sales volume, there is no forecast of such a good situation. Most people think that the reason why sales volume is not as good as expected is due in large part to the tightening of the policy of the General Administration of this year. However, Yu Yu told reporters:

"I don't think this has much to do with policy. There may be some relationships, but I believe the biggest reason is the change in consumer habits."

In Yu Yu's view, most of the consumers in China are still waiting to watch. It is like subverting one of the dual viewing modes of cable TV. For consumers, their spending habits will take a while to change. At the same time, based on current data, among young people, the share of OTT internet set-top boxes is still rising very fast, but the entire Chinese market is still basically an old-fashioned market, and many families still choose local cable television.

Yu always talked about his own personal experience. In the final analysis, it was still a matter of changing user habits. Before the use of OTT set-top boxes, the so-called cable set-top box was actually very OK. It was just beginning to use OTT set-top boxes provided by third-party manufacturers. After that, it completely abandoned the set-top boxes of traditional cable television.

As a user, it is possible to abandon the traditional cable TV only by experiencing the product. Taking the elderly as an example, the first is a user experience. He knows how to operate the product. For example, a simple pause function. The senior citizen knows that he can pause for other things at any time, cook rice, drink tea, go to the bathroom, and experience the product. After that, he may be able to abandon the traditional cable set-top box.

Yu always stated that many elderly people do not know network set-top boxes and lack awareness of network set-top boxes, even including 50, 60, and 70 generations. After 80 or 85, they grew up with the Internet. Their acceptance is relatively high. There is also a lot of data showing that after 80s and 90s, their homes will not be able to open the cable. They will only open broadband. They will not pay for the cable and will only pay for broadband.

Third, the future of audio-visual entertainment in the living room must be the world of OTT - smart music set-top box is a trend

In 2015, it will be the new outbreak of OTT. In this regard, I always said that the future of audio-visual entertainment in the living room must be the world of OTT.

In his view, the management department knows the specific circumstances of the impact brought by OTT, cable, or broadband services in foreign countries. At the same time, in the era of information networks, people's self-awareness is becoming stronger and stronger. People increasingly want to follow their own Willing to see what you want to see. As time goes on, the viewing habits of users will become more and more ingrained. Some of the viewing modes that are not in line with Internet thinking, do not meet user's thinking, and users are unwilling to accept dual regulations will gradually be eliminated. For users, he will not do the prescribed things in the future at the prescribed time. He just likes him. We want to see time and want to see contents to want to see.

As a user, unless there is no service provided, it can only be accepted, but if there is a service provided, slowly their own habits will gradually be changed and assimilated. Therefore, the future of audio-visual entertainment in the living room must be the world of OTT. It can give people the freedom in time and space to the maximum. This freedom is mainly the freedom of use. In the future, the user's habits must be very personal. Every user has his own different viewing habits.

Before the OTT or the Internet, the people of the country could only see the news at seven o'clock. Now it's okay to watch the news after nine o'clock. Or the user returns home to turn on the TV and wants to see a decade ago. Sci-fi films are also possible. All these kinds of things cannot be achieved in the traditional wired environment. However, in the current Internet era, the Internet can provide users with full freedom of use and freedom of viewing. The content is no longer limited by time and geographical area. Users can watch what they want to see anywhere, anytime, anywhere.

As for the development trend of OTT in the future, Yu expressed his conviction that smart music set-top boxes will become a development trend of OTT.

The way of listening in the future must be based on the content of the cloud and appropriate distribution hardware. As a specialized music set-top box service provider, it is actually changing the way people listen to CDs.

"In the past we wanted to hear good voices. We're going to buy a CD drive and buy a CD. Now I'm putting everything in the cloud and giving you an Internet-based hardware product. When do you want to hear? You can get each CD right away. What we want to do is to provide users with convenient and high-quality services." Yu said.

Yu Zong further stated that in the future, OTT-based products or smart hardware should be multi-functionalized, and it is an all-in-one kind of model, that is, not only that they can only watch TV, but there are also many value-added services. . In the future, if there is a product with better functions and higher price-performance ratio, you can watch movies, watch TV, listen to music, play games, and sing karaoke. This product will become the most important entertainment center in the family living room.

Fourth, choose Mango TV reasons - mango TV open and win-win attitude

As we all know, at present, China's Internet TV has seven major licenses. The seven largest licensees are CNTV, BesTV, South Media, Huadian, CIBN of China International Broadcasting Corporation, Mango TV of Hunan Radio and Television, and CNBN of CNR.
In the interview, the reporter asked why in the seven major license parties, Dingfan chose to cooperate with Mango TV. Did Mango TV have any special advantages that attracted him?

I always said that one of the biggest reasons why I chose to cooperate with Mango TV is the open and win-win attitude that FCL Mango TV has upheld. With its open mind, Mango cooperates with all terminal manufacturers.

Secondly, Mango TV is better for the entire country in terms of homemade content. In terms of Internet TV, Mango TV can provide users with more support and a good source of programs.

Thirdly, Mango TV started to make a self-made content, emphasizing the provision of multi-faceted service support for its cooperating manufacturers, which is of great help to partners.

Yu Yung stated that through cooperation with Mango TV, the only intelligent set-top box and other products on the entire network that DingVai has promoted in the market can be equipped with Mango TV content services, so as to provide users with a complete resolution of sound and picture. The program allows users to enjoy the video and film variety of Mango TV at home, and also enjoy the extremely clear music content brought by the products of DingVenti.

Five, Ding Fan network set-top box advantages - content and audio decoding

According to Yu Yung, Ding Van Gogh's new product, Mango Box, has been officially sold since December 12. Its sales volume has reached nearly a thousand units in each e-commerce platform, breaking the e-commerce platform's new product set-top box. Sales records.

I always expressed that as the only music set-top box in the entire network, DingVai network set-top box has several advantages:

First of all, there is a legally authorized and extremely clear music content that can provide users with a large number of genuine albums. In terms of content, copyrights are purchased from record companies, record integrators, and copyright integrators, and then edited and established. The library is selected and put on shelves for consumers.

Secondly, there is a module of audio decoding specially developed by them. The boxes of other manufacturers on the market currently see a single box of video decoding, and the tripod's box can not only solve the real 4K ultra high-definition decoding, but also To solve high-quality audio files, DVB's products have also made some sound optimization during the production process, and its music content is very good through the set-top box decoding sound quality.

I sum up to the tripartite STB's biggest innovation is the content and audio decoding, which is the exclusive content, and then decoding technology is their own, DVN's box can replace the family's CD player and CD library, after the user purchase You can watch TV or listen to a record.

Talking about the chance to make a music set-top box, Yu always stated that Ding van Gogh actually does music. The reason why he started to do hardware is to find that there is no suitable hardware on the market to meet the requirements. As an Internet-clear digital music content, product and technology service provider, DingVan will only focus on music content, focus on content operations, increase marketing efforts on brands and platforms, and have better audio and visual interfaces on the market. The solution, Ding van Gogh also welcomes other vendors to participate in this platform, Ding Vatican can provide content assistance.

Six, build China's best music brand - focus on smart music set-top boxes

According to Yu Zong further disclosed that in this product, Ding Vatican will focus on two aspects, first, the introduction of customized products for operators, first, the introduction of higher-end music set-top boxes, high-quality sound appearance, and then there will be a lot of new Features. At the same time, DVN expects to release karaoke set-top boxes in the first quarter, and launches customized set-top boxes for operators at the end of the first quarter.

Among them, the products customized for operators and Mango TV are similar in the form of cooperation. According to the operator's industrial design requirements, Ding Van to help processing and production, which contains both sides of the content, and then use the operator's brand or The joint brand of the two parties is adopted by most families. Later, Ding Vatican's focus is to do smart music set-top boxes, but the models will be different, there will be a popular version, an upgraded version, high-end version to meet the needs of different groups of people on the quality of music experience.

As a Dingfan, there are currently several advantages:

1. There is a ready-made music distribution platform.

2, there are a lot of very clear music content.

3, some services on the line, can already provide a good user experience.

4. On the terminal side, some technologies are currently in a leading position. From the platform's content to the application, the entrance to the terminal has already completed the first ring, which is an advantage compared to other manufacturers.

Talking about the goals of 2015, Yu told reporters that the direction is to build China's best music brand. The basic idea is to build a brand new music brand with some more powerful and open and win-win broadcasters, and provide users with a very clear music service based on the TV.

Recommended installation sofa butler, download address: http://app.shafa.com/