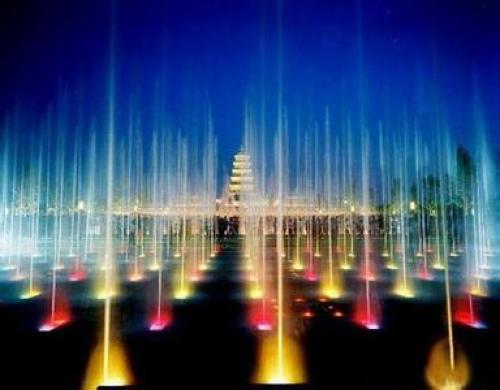 A few days ago, the European Union issued the "Leading Regulations on the Latest Efficiency of LED Lighting Products", which puts forward higher requirements for the functionality, safety and energy efficiency of LED lamps and their equipment. This means that the LED companies exporting to Europe will soon accept new ones. test.

"In my opinion, the increase in technical requirements and costs will be a blow for LED SMEs, but it is good news for large companies." said Luo Xuecheng, director of the strategic development center of Zhejiang Depth Optoelectronics Technology Co., Ltd. "In the past few years, due to the fierce homogenization competition, LED products have faced continuous downward pressure on prices while material costs are rising. They are faced with the LED industry with the survival of the fittest and will accelerate the speedup after the introduction of new regulations in the EU. brand."

New regulations require 2.2 times the super-national energy efficiency, export production costs increased by 23% The reporter learned that, according to the recent EU "newest energy efficiency regulations for LED lighting products," the new energy efficiency regulations are for LED light bulbs and directional light source, specifically divided into three stages Gradual implementation: September 1, 2013, September 1, 2014, and September 1, 2016. Among them, after September 1, 2014, LED lamps with an energy efficiency index above 0.2 can enter the EU market. This standard is 2.2 times that of China's current implementation standards. In addition, AQSIQ official website article shows that after the implementation of the new regulations, if you want to achieve the standard single product certification and spot checks costs will need to increase about 10,000 yuan. "According to previous requirements, most export companies can meet the standards. After the new regulations come into effect, they will need to invest more to improve the energy efficiency of products," said Luo Xuecheng.

Indeed, the technical barriers brought about by the implementation of the new regulations are undoubtedly another weight after the pressure on the appreciation of the renminbi, export tax rebates, raw material prices, and anti-dumping. "The increase in export costs of LED companies is mainly reflected in the material cost. Prior to the selection of ordinary drives, it is now necessary to use more energy-efficient components to increase the cost to a certain extent. Before some weaker companies, in order to reduce The cost does not strictly follow international standards for product design and certification. The implementation of the new regulations will certainly lead to corresponding adjustments in design options, material selection, and packaging methods for these companies to meet the requirements for entering the European market." Some analysts pointed out that to achieve the new EU energy efficiency standards, the company's related export business production costs need to be increased by 20% to 30%.

The competition for low-price products is no longer enough, and SME exports are trapped. "Because the new energy efficiency regulations have just been implemented, it will have a lot of impact on companies. It is still not easy to say. But one thing is certain, that is, for small businesses, this is Undoubtedly, 'it's a stick,' either choose to upgrade the product or be rejected from the door." Luo Xuecheng said.

For the domestic LED market, Luo Xuecheng used the word "chaos" to describe. "The domestic LED market is mainly based on the midstream and downstream products. Due to the lack of upstream core technology, the domestic LED high-speed development of the emerging market deep in the homogenous competition muddy can not extricate themselves." Luo Xuecheng said, "LED prices are 30 per year The decline in % is declining, and this price drop is largely due to a vicious price war. Therefore, companies can only use inferior materials to ease the cost pressure."

"Sacrificing quality advantage at the expense of quality is a true portrayal of the domestic LED industry." Zheng Xingliang, head of Zhejiang Dapu Electric Co., Ltd., also expressed this. He gave an example: Guangdong Zhongshan is the main production base for LED products, including thousands of SMEs. In order to reduce costs and seize the market, many companies use scrap as materials, and the shelf life of LED lamps produced is only a few months. This approach has enabled domestic companies to lose their reputation while winning the market. Zheng Xingliang said: "Right now, the improvement of new energy efficiency standards results in higher production costs for enterprises, which means that those small businesses that originally had low profits will not have the advantages of low prices and will face even greater difficulties."

In Luo Xuecheng's view, the EU's introduction of new energy efficiency regulations for LED is not a very unexpected thing. It can be said that this will inevitably happen. "China's LED exports account for 65% of the world's total, of which exports to the EU account for half. Although most domestic companies are based on OEM production, independent research and development capabilities are weak. But it is undeniable that domestic entrepreneurs in this industry It is still highly valued that the total investment in these two years has exceeded that of Europe and the United States, and more and more people have begun to focus on independent research and development, and in some aspects of technological transformation, domestic companies have even surpassed European and American companies. Raise the standard to limit the export of our products so as to protect the development of their domestic industries."

According to industry analysts, the EU's technical barriers will not be the only one in the world. Domestic LED lighting companies should be alert to the risks of international trade friction. With the rapid growth of LED lamp exports year after year, after the international market is becoming saturated, it is bound to adopt anti-dumping and anti-subsidy trade sanctions against China's LED industry. Enterprises should strengthen core technology construction and earnestly study relevant laws, regulations and standards in foreign markets. We will respond well to trade frictions and actively explore emerging markets in Latin America, Africa, the Middle East, and Southeast Asia to reduce our dependence on the European and American markets.

The market forces corporate technology upgrades. In fact, whether Zheng Xingliang or Luo Xuecheng believes that the introduction of the new regulations is a risk and opportunity for the company to co-exist: a group of products that fail to meet the standard will surely be kept out of the door, and will be gradually taken over by the market. Eliminated; those with excellent quality will get better and better.

"And the country has issued a series of policies one after another from last year to guard against overcapacity in the LED industry. This is also an adjustment made by the relevant authorities after realizing that there are chaos in the industry. It can be said that the EU's new energy efficiency standards only accelerate the reshuffle of domestic LED companies. "Luo Xuecheng said," Harsh technical standards will eliminate companies that do not have quality assurance and the bottom line, so that quality products can emerge."

"Improvement of standards and restrictions on exports do not mean less demand. In fact, both domestic and international markets in recent years have seen demand for LED products grow at a rate of 20% to 30%. Orders under new regulations In the end, it will still be divided by some big companies with strong technology." In Luo Xuecheng's view, the newly established technical threshold will block some low-quality products that are won by the price, clean up the market, and also be a high-quality product. Re-occupy the market provides opportunities.

When asked if it would be worried that the new EU energy efficiency regulations will have an impact on deep optoelectronic exports, Luo Xuecheng does not care. "The impact should not be too great. Now the company's exports are mainly aimed at the Americas, Southeast Asia, and the Middle East. These are all emerging markets and are relatively easy to enter." Luo Xuecheng said, "In the LED industry, the EU is a very mature country. In the market, most companies have set their sights on the market and have too much competitive pressure. It is better to develop some emerging markets and seize market share ahead of schedule." Although the threshold for emerging markets is relatively low, Depth Optoelectronics has also had an early sense of crisis and has taken ownership. R&D is the first place. In addition to developing a "revolving LED lamp automatic assembly machine" to replace the traditional manual assembly technology in order to achieve machine substitutions, the company is also developing technology and green communication systems to control lamps and lanterns through WiFi, and to "routers" and LED lamps. Combine to seize the market.

Zhejiang Dapu Electric Co., Ltd. is more willing to face the EU's new energy efficiency standards. "Now, our main export markets are in Germany, Italy and other countries. How can we capture market share? We can only work hard on technology and quality." Zheng Xingliang said, "Our company's production costs are particularly high, and the chips of our products are It was imported from a well-known company, and the lifespan of the lamps produced was as long as 50,000 hours, and we were also willing to invest in materials. Take the lamp housing (shell bottom), the lamp housing produced in Zhongshan, Guangdong, is mostly only 1.5. Kilograms, but we have 2.5 kilograms, completely afraid to cut corners. This allows us to get a lot of customers' approval." For example, Zheng Xingliang, LED products produced in Shenzhen is also expensive to bid 3 US dollars, and his products Asking for $10, it still has a lot of orders.

Zhejiang Depth Optoelectronics Technology Co., Ltd. employees are busy assembling LED lighting equipment.
Decking Light Sets,3W Underwater Led Lights,Led Spot Light,Outside Led Fountain Light
SHENGYA LIGHTING TECHNOLOGY CO., LTD. , https://www.syalighting.com