At the age of 16, he dropped out of school and grew from a truck driver to a chairman of Hangzhou Laite Electric Co., Ltd., which has fixed assets of more than 80 million yuan, annual production of 100 million energy-saving lamps and annual sales of 350 million yuan. At one o'clock in the morning, grassroots entrepreneur Wang Tiejun spoke on the phone about his eight years of hard work.
Eight years ago, his company was just a 500-square-meter workshop with only 30 employees. Nowadays, the products are exported to South Korea, Vietnam, India, the European Union, the United States and other countries and regions and stand firm.
Lamp by-product sales
Inspire my Nuggets power
My first job was a loader, only 16 years old. In the early 1990s, the driver was very fragrant, and I switched to a truck driver. At that time, the per capita salary was only 400-500 yuan/month. I ran on the road every day and earned 2,000 yuan a month.
In 1993, I entered a Taiwan-funded enterprise that produced energy-saving lamps to be a car driver, and then followed the Chinese boss to drive. At that time, the energy-saving lamp manufacturing industry had just started in China, and many enterprises in Wenzhou, Guangzhou and Hangzhou required a large number of lamps to assemble finished products. I found that the sales staff at the factory sold the energy-saving lamp by-products produced to these companies, and some people even earned millions of dollars. Running sales has become a career I am very much looking forward to. At that time, the monthly driving income was 1,200 yuan, and my heart was eager to set up a factory to produce lamps.
The energy-saving lamp manufacturing industry is a sunrise industry. I know that the market potential is endless, but at the time, the company was unable to break through the scale and achieve effective growth like many small and medium-sized manufacturers.
Lamps and beautiful pictures:
Italian lamps
Boutique touch light
Cup light
European and American home lighting
[1] [2] [3] Next

Double Led Sensor Bed Light is popular in Germany, USA, UK, India, Ukraine, etc. Applicable to the bedroom, cabinet, wardrobe, Dinning Room, Stairs, Children`s Room, living room, garden, etc. The Sensor Led Bed Light is good for Single Bed or Double Bed.
Exceed business range mainly covers LED Light, LED Lamp , High Power LED Light , High Power Big LED Bulb Light, Led Panel Light , LED Ceiling Light , Led Tube Light , Eye Protecting LED Table Lamp ,Body Sensor Led Bed Light , LED Digit Display , LED Dot Matrix,etc.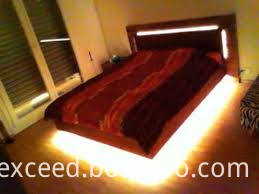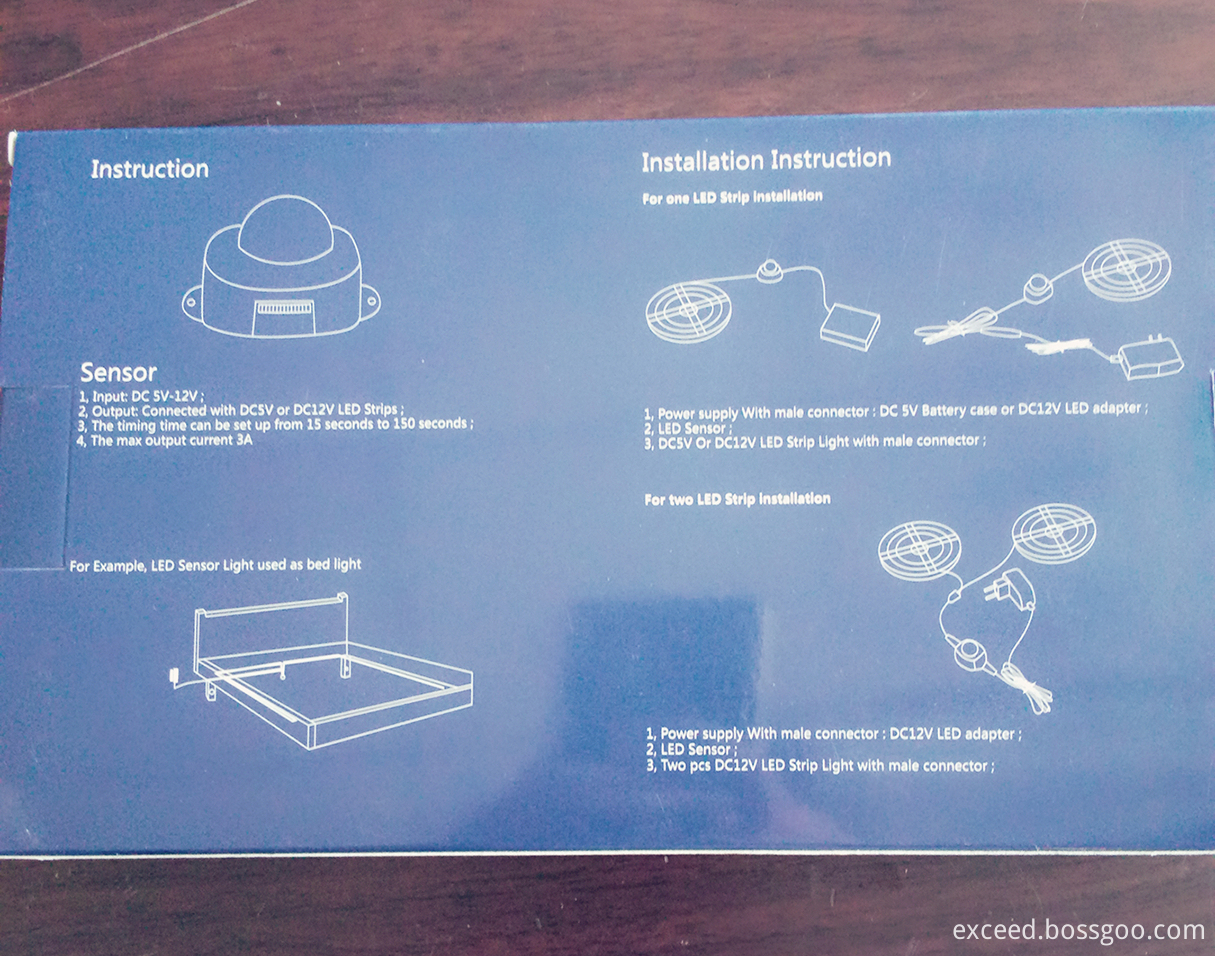 Part No.:YGL01-2835WW60D-8MM-12V
Color:Warm White /Pink/Blue
LED Driver :DC12V, 1PCS
Sensor:1 PCS
Wire:2pcs*1m
LED Strips:2 reel*1.5m
Driver without Certificate :IP65
Driver with CE,GS ,UL Certificate:IP65
Light Color: Warm white/Pink/Blue
Applicable to the bedroom, cabinet, wardrobe, Dinning Room, Stairs, Children`s Room, living room, garden, etc Feather:
1.Using LED light source, energy conservation, environmental protection, no ultraviolet radiation does not attract mosquitoes, color constant;
2.Automatic induction, when people enter the detection range within 1.5M of the induction switch, the lamp will automatically lights up, when people leave or lie on the bed, the light will automatically delay off;
3.When the light is on, human activities will automatically postpone a delay time;
4.Tear tape easy to install in anywhere.
Double Bed Led Light,Led Living Room Lamps,Sensor Led Light,Led Bed Lamp
Shen Zhen Exceed Electronic Co., Ltd. , http://www.exceedlight.com